This is the fourth in a series of Blog posts related to the design and construction of the Banner University Medical Center new hospital in Tucson, Arizona.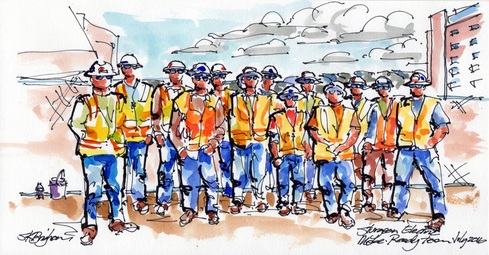 Last month we got hit by several large storms which challenged the "make-ready" teams. The "make ready" work is critical work to get all the site utilities, civil engineering elements, and caissons ready for the building construction.

When a construction schedule has the site make-ready work in the summer, it is a race to get site work done and protected from the consequences of the desert monsoon season. July in the desert is the month that the energy created by the hot and dry weather of May and June shifts the jet stream to north. This shift brings moist air from the Sea of Cortez and the Gulf of Mexico to the desert. The heat and moisture combine to create the familiar thunderstorm (cumulonimbus) clouds that build during the day that are a prelude to heavy rains and winds that define our monsoon season.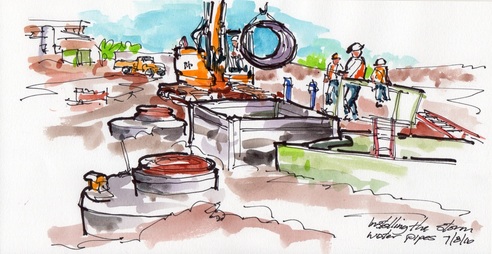 Not all of our make ready work was completed before the start of the monsoons. However, each morning when we returned to the Big Room after an evening of storms, we could see the crews below cleaning up the site and continuing their activity with hardly any noticeable impact.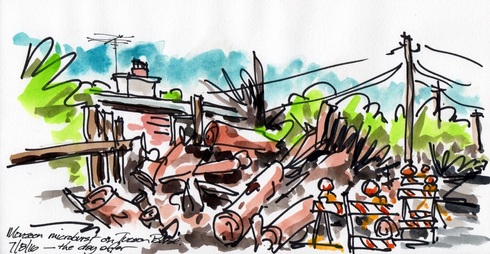 Around our neighborhood areas, we had downed trees, crunched houses, and flooded streets, but our construction site teams just kept going as if all this was normal.

The rain did provide a momentary cooling of the desert and a celebratory burst of flowers after each storm.

For our construction teams, the monsoons meant higher humidity with the high temperatures. After a few visits below to the site, I was thankful to be able to escape the hot humid site and return to the chilly air-conditioned Big Room.

On July 14, the day started normally with high heat and humidity from the evening's storms. Just as our Big The Big Room team also works with the hospital's emergency preparedness team which includes the hospital's Incident Command Team to ensure that we can support any emergency facing the hospital such as power outages during the storm seasons. This season we had a significant power outage involving our high voltage transfer switches and a transformer.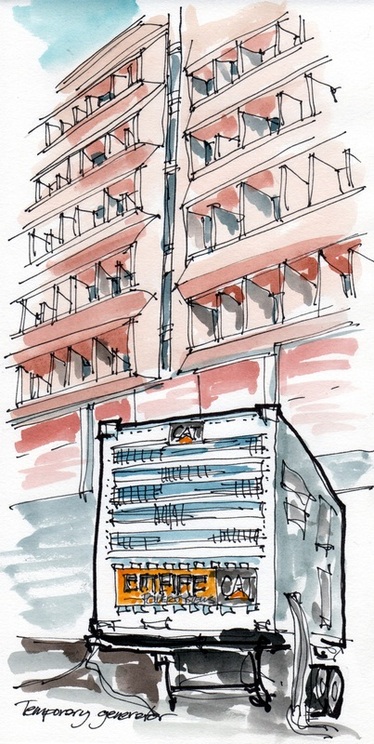 The hospital's Incident Command Team was activated and many of our Big Room team members were involved in helping the hospital successful manage the emergency – including the set-up of a mobile Caterpillar Empire generator outside the hospital above the high voltage room.


All the emergency preparedness training and coordination is a constant reminder of how important our work is to provide stable and reliable systems for the hospital to care for its patients.