This is the seventh in a series of Blog posts related to the design and construction of the Banner University Medical Center new hospital in Tucson, Arizona.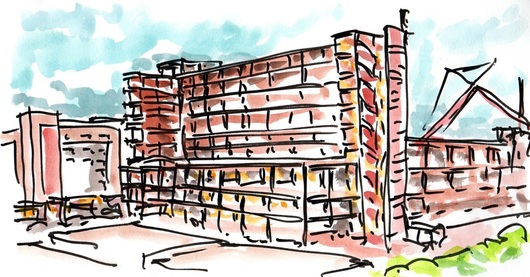 As the hospital building exterior framework nears completion, Schuff Steel organizes the "Topping Off" ceremony which includes speeches, "topping off" hats, and the ceremonial last beam signed by project and hospital staff before hoisting it in place.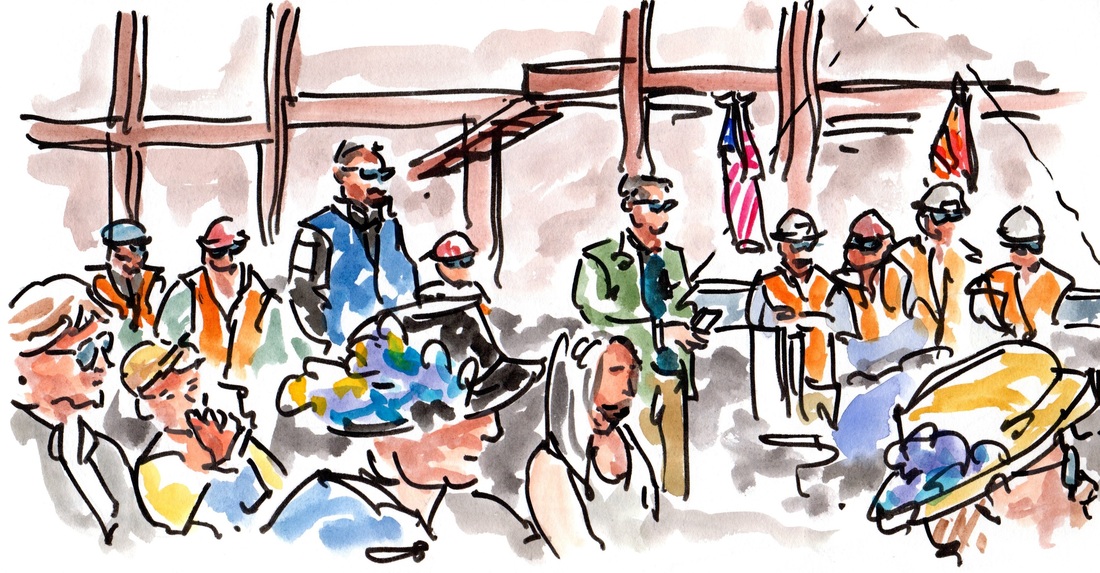 The "Topping Off" ceremony audience – some wearing "topping off" hats. The "topping off" beam is there with the American and Arizona flags
Although the building construction continues at a rapid pace, there is still lots of activity in the BIG Room with user group meetings, BIM (Building Information Modeling) systems to coordinate, and all the related project estimating and documentation requirements:
The BIG Room is also filled with big characters who help keep us focused, on-track and in good spirits. They also remind us that despite the demands of developing a large complex building, it's important to have fun - whether it's during a report-out or to create a shrine to weird food and multi-tasking in our shared kitchen.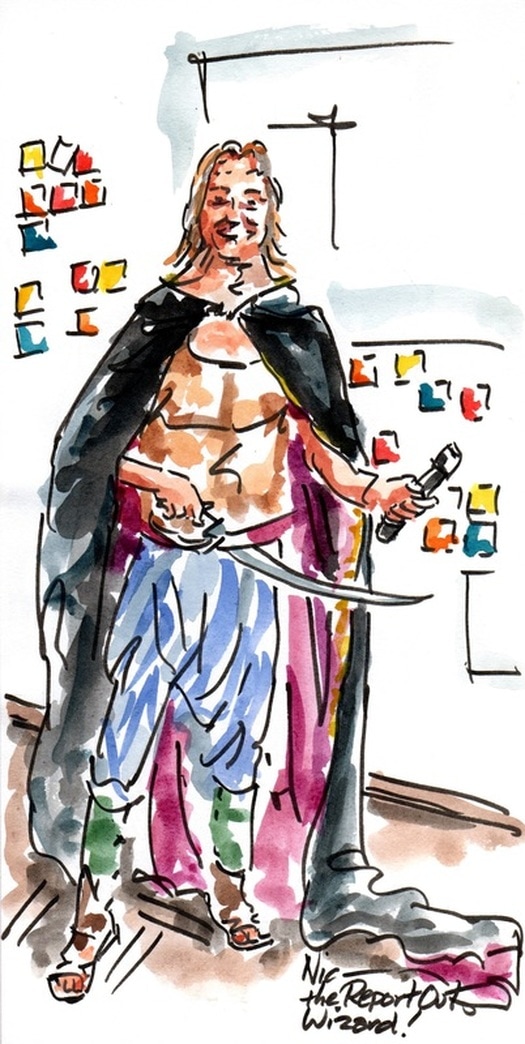 Nic – the master of BIM and report outs seems to always have the best costume for our special events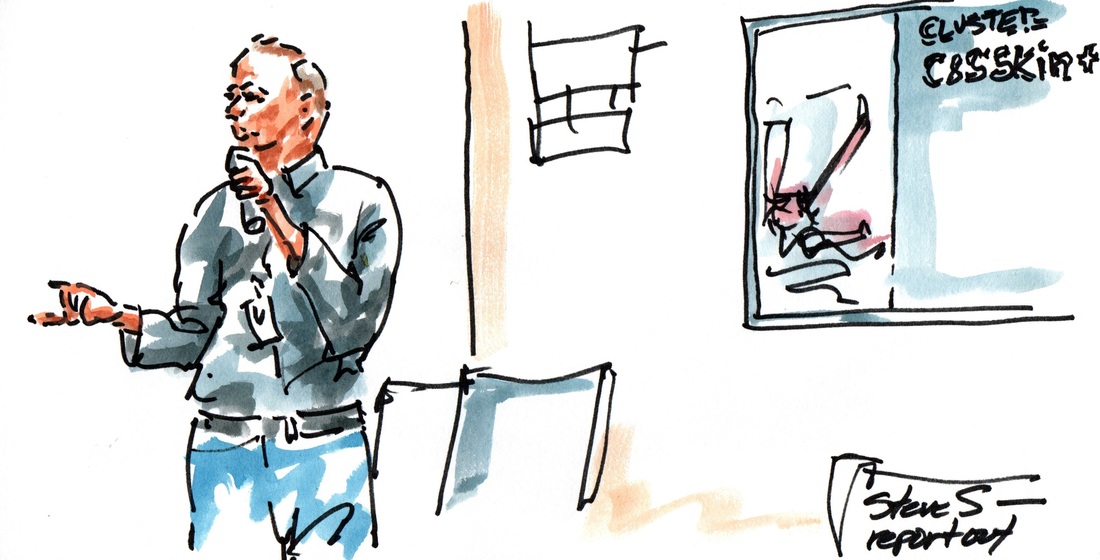 The unassuming Steve with Shepley Bulfinch is a master of concise summaries and a ready wry comment.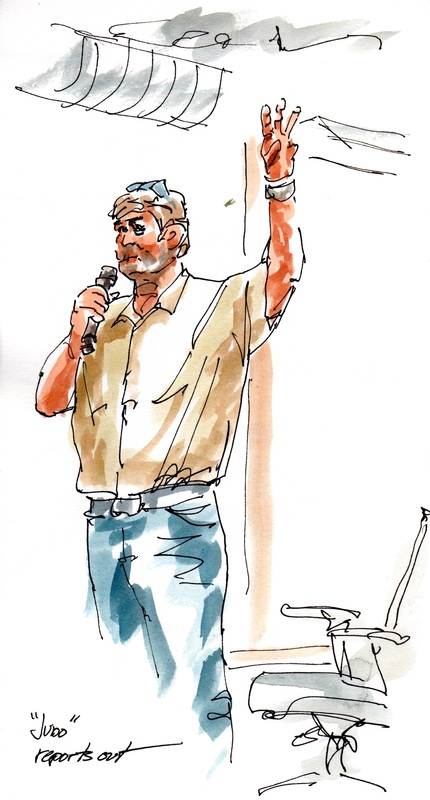 "Judo" the Serbian Senior Superintendent from Sundt|DPR is always there for emergencies and report-outs from the field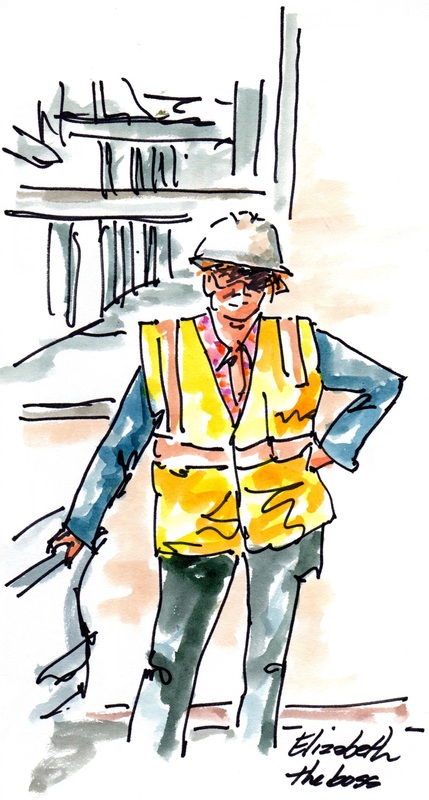 Boss and Project Manager for the architects, Elizabeth, who manages the BIG Room food choices and wayward multi-taskers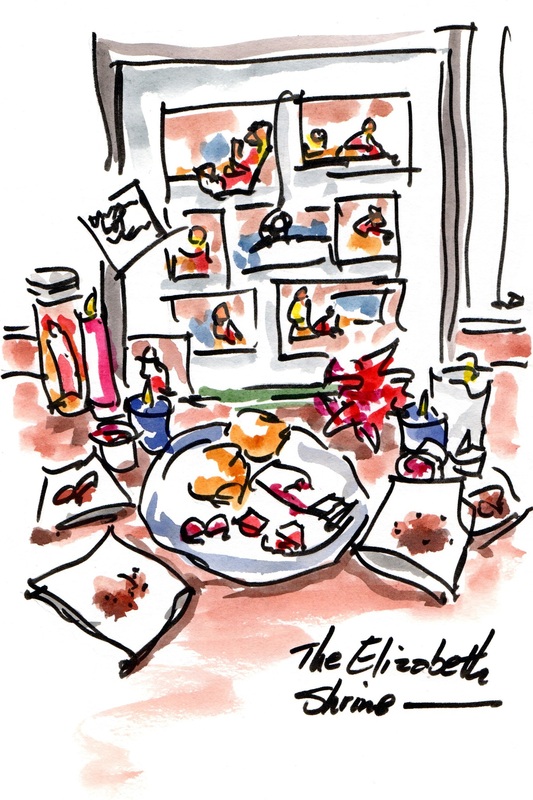 The BIG Room is united in their love of local food and in their admiration of the variety of food groups that Elizabeth brings to the kitchen – which resulted in an Elizabeth shrine to weird food and examples of her own skills at multi-tasking
The BIG Room and its talented collection of personalities is truly an experience. Thankfully I got to enjoy this short time with some dedicated and fun people.